Dysart Boxers
This page will contain the same kinds of odds and ends that you would find in a regular scrapbook - old pedigrees and various other 'bits and bobs' that we find interesting - we hope you do too.
Pedigree of Silver Pippin
The registration certificate for Son of Blue John - no computerised forms then!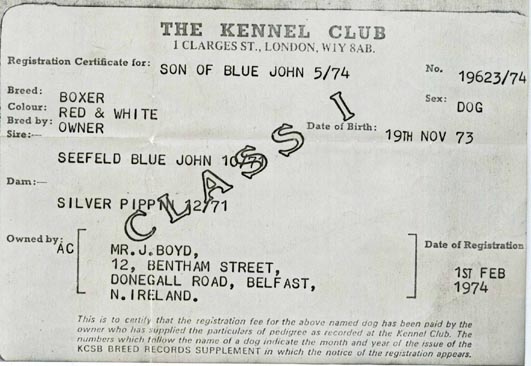 However the IKC registration form for Tirkane Top Ten is almost identical to the forms currently being issued - the only difference is that the IKC's offices are no longer in Earlsfort Terrace.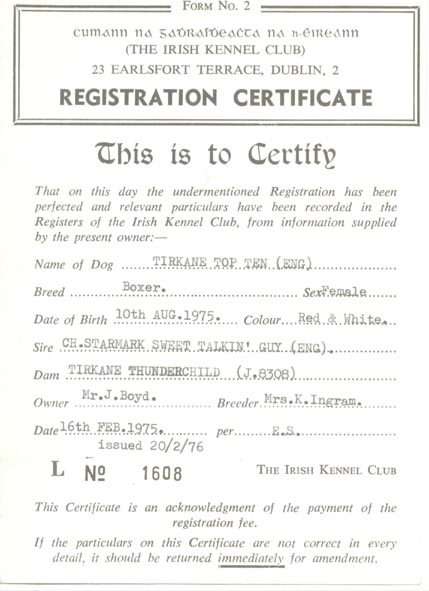 More items will be added to this page when we find them!