About us
We are Carol and Jim Boyd, and we live in County Antrim, Northern Ireland, just a few miles from Lough Neagh, which is the largest inland waterway in the British Isles. To see a more detailed map click here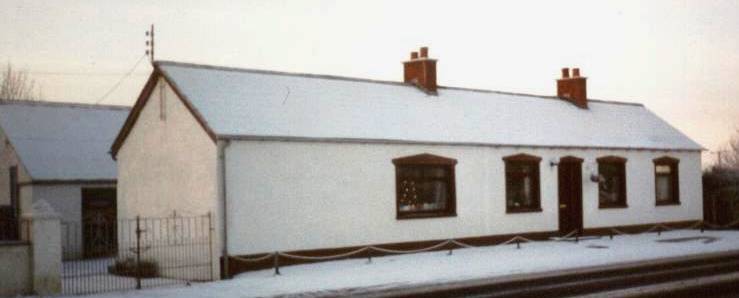 Our home
Jim

I have been involved with dogs from an early age, my family always had terriers; Wires, Smooths and Kerry Blues. I loved Bengo the cartoon Boxer, so when my cousin found a stray Boxer in the park, she brought him home to me. 'Paddy' arrived in 1965, and in 1970 I bought a bitch, 'Silver Pippin'. I showed 'Tina' for a while and in 1972 I bred my first litter. I have been a member of the Irish Boxer Dog Club since the early seventies and over the years have served the club in various capacities - treasurer, chairman, vice president, cup steward, and committee member. I have also handled Boxer males to their titles for other people in the past.
Though I bred and showed some good winning Boxers such as Son of Blue John and Tirkane Top Ten in the 70's, Sapphire of Seaforde (who won the reserve CC at the Irish Boxer Dog Club championship show), and her son, Seaforde Poacher's Moon in the early 80's, my dogs were first and foremost friends and companions, and always will be. However my showing and breeding activities were somewhat limited due to family circumstances. This was to change when I met a keen novice Dobermann exhibitor at the local open shows.

Carol

Like Jim, my family always had dogs, and we had Boxers when I was very young - my family looked after a Boxer bitch called Judy for a while, in fact her puppies were born in our kitchen as her owner was ill at that time. When Judy went home, we kept one of them, 'Buns' and my cousins took his brother 'Bingo'. When we moved to London, my father was caretaker for an apartment complex and we regularly 'boarded' dogs for the residents. I thus had a regular succession of pets which included a Labrador Retriever, Miniature Poodle, West Highland White Terrier, Standard Smooth Dachshund, Giant Schnauzer, Pekinese and Cocker Spaniel. At the age of thirteen, I purchased my very own pedigree dog for £20, a German Shepherd. By the time I had left school, I was determined to get a Dobermann, having been impressed by a neighbour's bitch, and finally acquired my first Dobermann in June 1984. At our first show, in October 1984, I was thrilled to be placed 4th, and was well and truly hooked! I also met my future husband, Jim, who had been showing Boxers for some years, thus bringing me back to my 'original' breed.
In 1987 , having met through our mutual interest in Dobermanns and Boxers, we went into partnership, and subsequently married, and in 1990 we bought our first Miniature Pinscher. Since 1988 we have had 6 Irish Champions (1 Boxer, 2 Dobermanns, and 3 Miniature Pinschers).

We don't get to very many UK Championship shows 'across the water', but have still managed to achieve stud book numbers for 4 Boxers and 3 Dobermanns, and in fact some of these achieved stud book placings several times, not just on one occasion. We have also owned and bred a number of Crufts qualifiers in all three breeds.